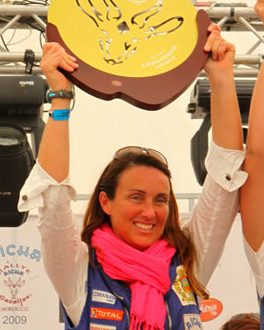 Rally Aicha of gazelles MARCH 2012
A team of the Rally AICHA of GAZELLES represents and supports our association.
The team N 170
Jeanette James membre of our association is going to surpass herself for us!!!
This exclusively feminine automobile Rally takes place in Morocco from 18 Mars.
The Group Volkswagen France makes a commitment with the Rally Aïcha of the Gazelles of Morocco.
It will be present in 2012 with 11 international crews, 10 Amarok in category 4×4 and 1 Crafter in category SUV.
Every crew will represent a charity association.
RESULTS : POSITION TWO of the Rally
POSITION ONE for Volswagen challenge