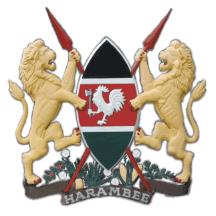 OCTOBRE 2014 Meeting with the Kenyan Embassy
At the end of a sunny october's month, Jean-Pierre Delsol, Responsible of Kenyan projects and Agnès Ducout, Secretary of GHA were expected at the Embassy of Kenya, in Paris.
This meeting, after the one at the French Embassy in Nairobi the late June, allow us to explain our actions with the responsibles of the host country.
It's interesting to communicate and to explain our points of view.
We are, as representatives of a French humanitarian association, to have the obligation to be respectful towards the countries where we work.
We thank, Mr. Anthony Safari, First Counsellor/Head of Chancery and Mr. Moni Manyange, Second Secretary in charge of Economic and Commercial Affairs, for their very warm welcome.