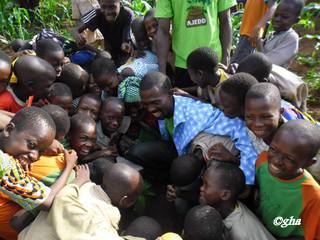 October 2013 GHA commits itself in Benin.
Gazelle Harambee Organization recently expands in Benin and we are very happy to introduce Daniel, young graduate in biology who set up his own NGO "AJEDD" (An organization of young environmentalists for sustainable development ) with some friends.
And GHA will be a partner on a number of projects.
They already have a strong experience on training and environmental activities and are very enthusiastic.
We already have a link into Benin via ATO organization which defends primates in Benin.