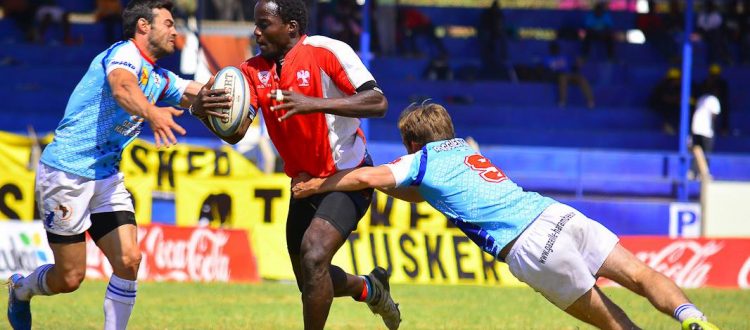 JULY 2015 Rugby 7 Masaku Tournament
A small eastern wind from France blows on the lawn !!!
They are players from the french team Froogies Club, a team at the top since 25 years !!!!
They decided to support Gazelle Harambee association during the MASAKU SEPT 's 2015
Prouds, they wear on their breast the GHA logo and the address of our website on their asses !!!
What advertising, they are all young players came up to the best kenyan teams .
The Président and the treasurer of the CBO (association ) with whom are partners in Kenya were invited by the team during the four
days of the tournament. The Froogies team win 3 matchs since the beginning but the winner, at the end, has been the Kenyan team.
A very big thank from Gazelle Harambee team to all the players, their manager and their physiotherapist!,