Health projects can be of different kinds at GHA.
We may be called upon to offer financial and logistical assistance to solve a serious health problem on a case-by-case basis.
Objective: To reduce child mortality and improve the living conditions of sick children.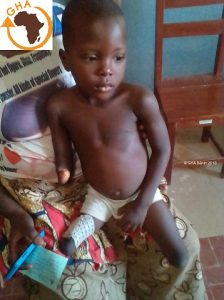 Sobour 5 years old
Subject: Sobour aircraft (disabled motor)
Location: Benin, village of Dan
Local partner: AJEDD 
Finantial partern: GHA
This little boy is 6 years old, he lives alone with his mother in the village of Dan, in the municipality of Ifangni.
He has an agenesis** or congenital amputation (left arm and lower limbs).
**Lack of member training during embryonic development.
Every effort will be made to get this child into gear as quickly as possible.
He needs two lower prostheses, rehabilitation to learn how to move on his own and follow up on a prosthetic as he grows.
He must be able to go to school in order to integrate and we must guide his mother so that she can help him become a determined person and develop real adaptability.
At the end of June 2018 The moulds and prostheses are made at the Centre.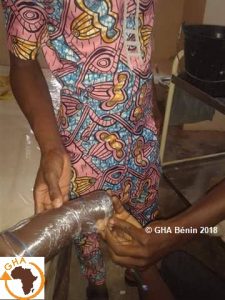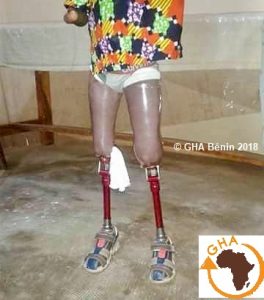 July / August  2018  Sobour  start his walk school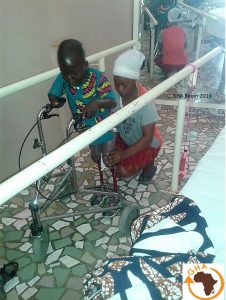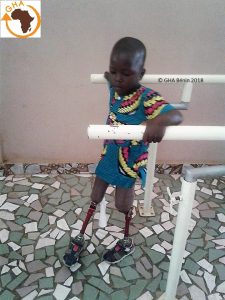 September 2018 Sobour go to school for the first time and he is standing !!