Object: Building a primary school.
Localization: Kenya , County de Kajiado , Sub County de Loitokitok, Ang' ata Rangai community
Duration : 2016/2017/2018
Partners: Community, Group Ranch Olgoluli Lalarashi, CBO ACC, Ministry of Education Kajiado County.
Description of the activities: Building of a class-room, water conveyance latrines, fence for security and a watersupply system.
This project joins in the continuity of the environmental project Ormiti.
Limitation conflict humans/elephants
The Angata Rangai community consists of 9 bomas.(villages)
The nearest primary school is located at 4 km. The youngest kids of the community aren't schoolchildren, not because of distance but due to security problem caused by wild animals which come from Amboseli. National Park.
The way to go to school is not safe, hyenas, lions and elephants circulate in this large migratory corridor which link Tsavo National Park Chyulu Hills and Tanzania.
It's a request whom we have decided to respond in agreement with representatives of the ministry of Education from Kajiado county.
It is a community that we know very well and we have already realized several projects.
The construction of the first class is going to allow the children of this community to have access to the education from January 2017.
The works:
 May 2016 walls appear.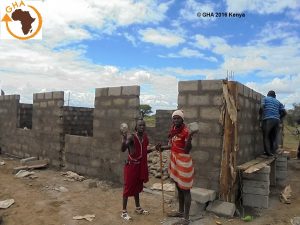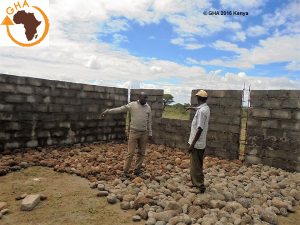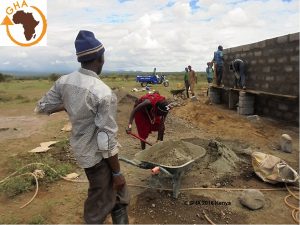 June 2016, here is the skeleton ready to receive the roof of the first class intended of "Ang'ata Rangai Nursery
School"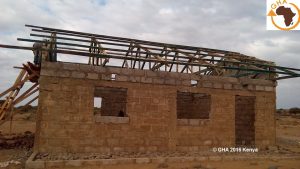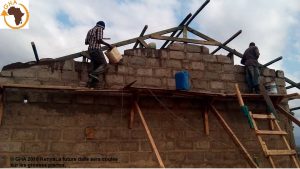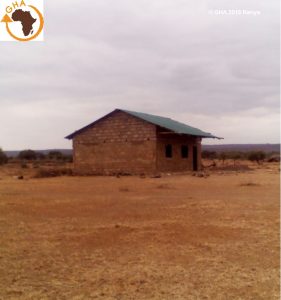 September  2016:  The slabs inside and outside are finish. We can paint and put the windows.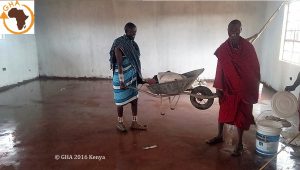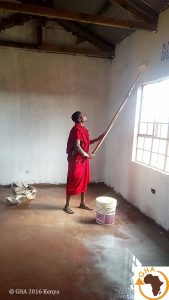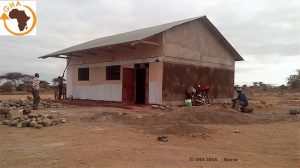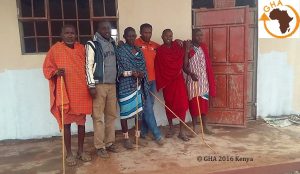 January 2017: The bathrooms are finish just in front of the Kilimanjaro ,nice view!!!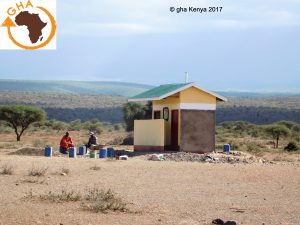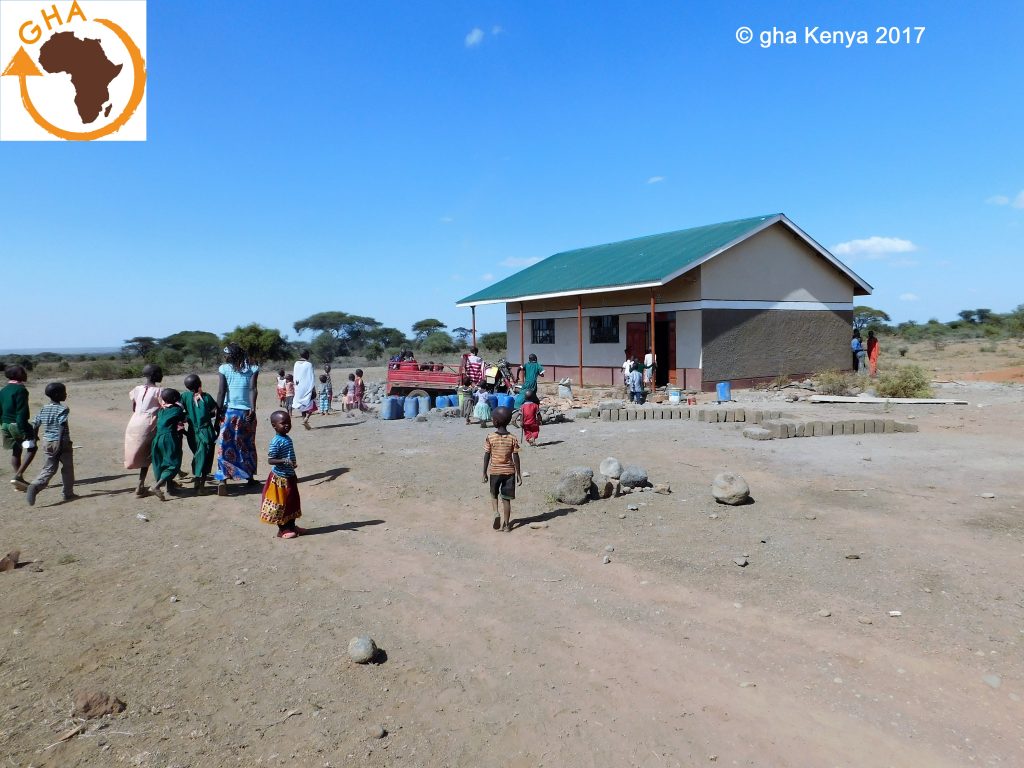 June 2017: The children can go to school.They have tables and chairs and some school supplies.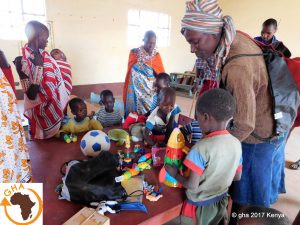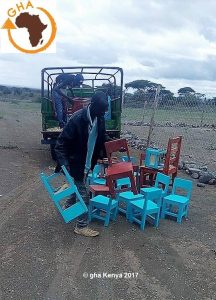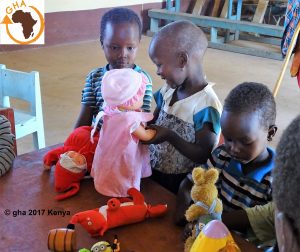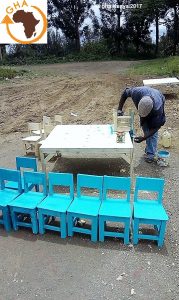 November 2017: The  fence and the gate are in place.